Serving the Mid-Atlantic for over 40 years!
Friendly, Reliable, Local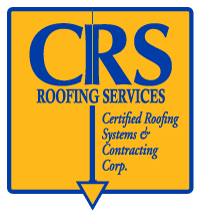 Contact CRS Roofing Today!

(301) 454-0830
Guaranteed Roof Installations
Roofing systems installed by CRS are guaranteed by the Manufacturer for material performance and compliance with strict installation standards.
24/7 Emergency Roof Repairs
Our Emergency Response Team is standing-by and ready to help in the event that your commercial property is damaged by a storm or roof leak.
General Roof Repairs & Services
We provide commercial property owners and managers with peace-of-mind. Our highly trained technicians are familiar with all major roofing types.
Roof Inspections & Maintenance
CRS offers a comprehensive and scheduled maintenance program that provides timely repairs, detailed reports, and a computerized tracking system.
Request a Quote or Service
CRS Roofing Services means prompt service. If you have an emergency, you can count on us. As one of our clients, every square foot of your roof is on file in our computerized tracking system. When you call, we know who you are, what your roof looks like, and what its history has been. We know what to expect when we arrive to provide emergency repairs.